In a memo from 8-koi COO Dean Rosenquist (USAF ret.) dated June 14, 8-koi's Corporate Recruiter Carlos Badillo was formally recognized as the Program Manager for the newly established Veterans Employee Resource Group (VERGe).
The memo states that the VERGe initiative helps to "codify a framework attracting, hiring, retaining, nurturing and developing veterans within our organization" and was written on the date that celebrates both Flag Day and the birthday of the US Army as a symbolic gesture to commemorate the impact of our veterans throughout our nation's history.
Carlos is a veteran of both the US Navy and the US Army and has concentrated his expertise in talent acquisition to help 8-koi strategize an approach to making the company a veteran employer of choice. Under Carlos' direction, 8-koi was able to advance related policy and programming that garnered the HIRE Vets Gold Medallion recognition received in November 2021.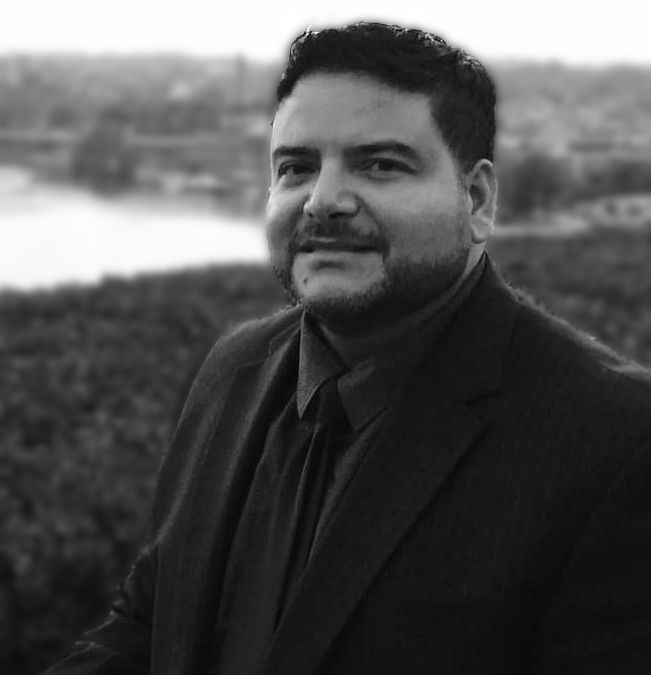 "As a service-disabled veteran, myself, and a product of the Vocational Rehabilitation and Education program, I am a direct beneficiary of such partnership efforts between government and industry," says Carlos. "I see the intrinsic value."
"Carlos' work to establish this employee resource group for 8-koi will help us to leverage some of industry's emerging best practices to provide the resources for not only attracting our future team members, but also to continue to evolve our collective employee labor experience," says Dean Rosenquist.
Headquartered on Florida's Space Coast near NASA's Kennedy Space Center and Patrick Space Force Base, 8-koi is part of a larger 'Great American Defense Community' that is actively working towards creating a more supportive environment for veterans and active-duty families to live and work in Brevard County. In April this year, Hiring Our Heroes designated Florida's Space Coast as a Military Spouse Economic Empowerment Zone (MSEEZ). 8-koi has been a member of the Military Spouse Employment Partnership (MSEP) since February 2018.
8-koi Founder Inga Young serves as President of the Women In Defense Space Coast Chapter, and the company participates in DoD Skillbridge and the Veterans at Work program with the Society of Human Resource Management. 8-koi and subsidiary Cape Design Engineering (CDE) currently employ about a dozen veterans and military spouses in total.
The objectives of the 8-koi Veterans Employee Resource Group include the following:
Enhance awareness and increase access to career opportunities for veteran job seekers
Facilitate and enhance transition from military service to corporate environment by helping to remove barriers, mitigating challenges, and maximizing opportunities
Provide professional and "life coaching" and mentoring to our veteran employees
Foster communication and collaboration between veteran employees, their colleagues and the leadership of our company
Help to identify technical, industry, and community service resources available to veterans
Carlos will be working with a team to develop internal and external resources for the VERGe to include an internal channel for employees to find and engage with veterans' support assets as well as an external promotional campaign to help to position the company as a veteran and military friendly contractor in the eyes of potential candidates and customers.
Reflecting on his employment with 8-koi that he started in September 2021, Carlos says, "8-koi has seen the value in me not just as an employee, but as a whole person. They have welcomed me with open arms and always encourage me to tap into my fullest potential. This exemplifies the company's value of thoughtfulness to provide full-spectrum solutions with a 'human touch.'  The establishment of the VERGe is just another example of our company translating ideals and intent into action." 
View more about 8-koi careers for veterans and military spouses at https://www.8-koi.com/careers/