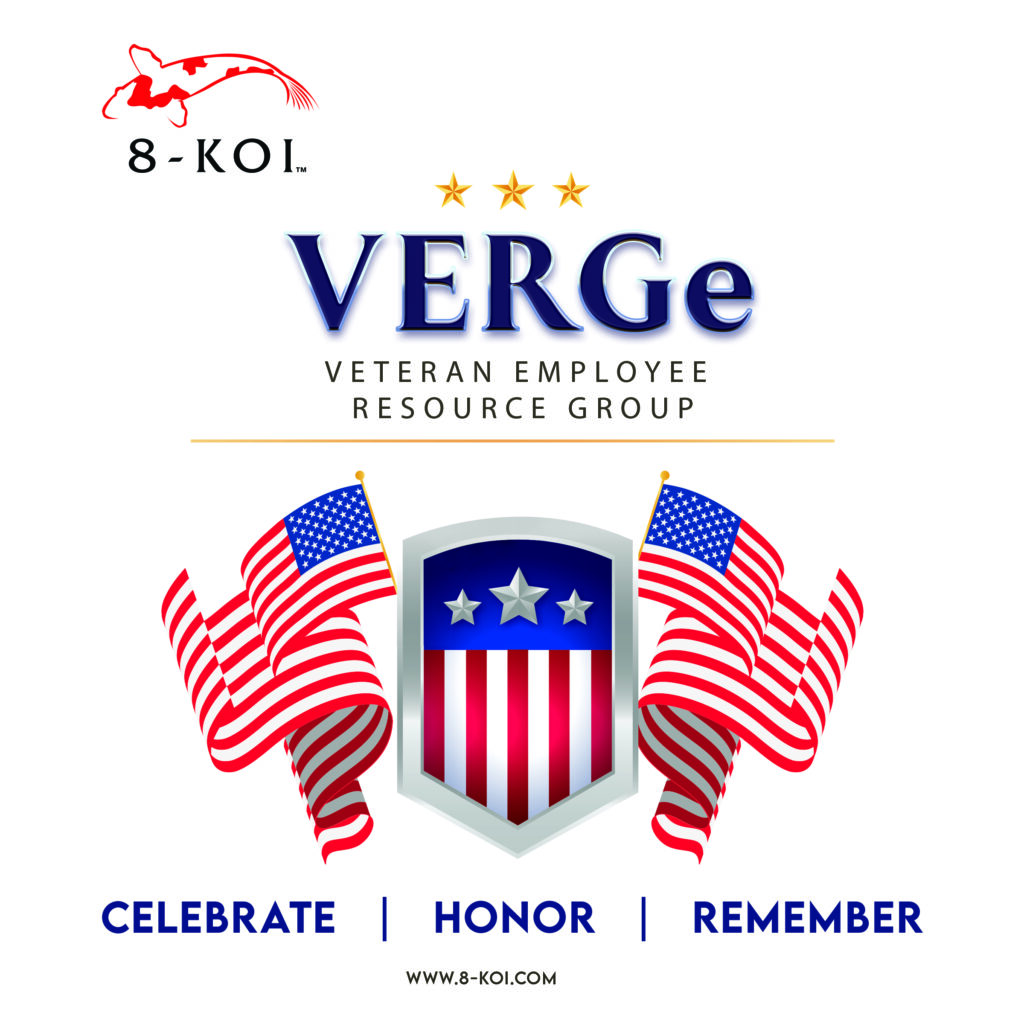 8-koi's VERGe initiative was officially adopted on June 14, 2022. The VERGe program is led by 8-koi's COO (a 20-year USAF retired Lt. Col). Aims/Objectives of the 8-koi Veteran Employee Resource Group:
Enhance awareness and increase access to career opportunities for veteran job seekers.
Facilitate and enhance transition from military service to corporate environment by helping to remove barriers, mitigating challenges, and maximizing opportunities for all veteran employees including veteran new hires.
Provide professional and "life coaching" and mentoring to our veteran employees and veteran new hire employees.
Foster communication and collaboration between veteran employees, their colleagues and the leadership of our company.
Help to identify technical, industry, and community service resources available to veterans.
NEW! Looking for information regarding the "Burning Pits" legislation? Click here to learn about potential new benefits and procedures for applications.