8-koi has strategically pursued and captured prime contractor as well as subcontractor positioning on a large portfolio of contract vehicles, including Government-Wide Acquisition Contracts (GWACs), Indefinite Delivery/Indefinite Quantity (IDIQ), and Multiple Award Schedule (MAS) Contracts. These contracts range in size, scope, and complexity and each comes with its own set of value-added benefits to our customers.
As a certified 8(a) woman-owned small business with several contracts giving our customers flexibility and support in meeting their small, minority, and disadvantaged business contracting goals. Our contract vehicles listed in the tabs below.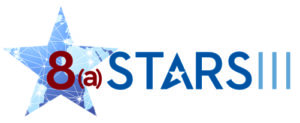 Overview:
8(a) STARS III, a small business set-aside GWAC, provides flexible access to customized IT solutions from a large, diverse pool of 8(a) industry partners. This next-generation GWAC builds upon the framework of 8(a) STARS II and expands capabilities for emerging technologies and outside the continental United States (OCONUS) requirements.
Contract Specifics:
The 8(a) STARS III GWAC ordering period is a five year base with one three year option. This ordering period began on July 2, 2021.
The ceiling for 8(a) STARS III is $50 billion.
8(a) STARS III allows for fixed price, time and materials, labor-hour or a hybrid blend of these task order types.
The contract access fee for the 8(a) STARS III GWAC is .75%, the same as GSA Schedules.
The contract includes two sub-areas, one for emerging technology and one for OCONUS requirements.
Contract Information:
Link to GSA STARS III: Click here.
Master Contract Number: 47QTCB21D0154
Program Manager: Dean Rosenquist
UEI: HUZ2XKV2KLS5 | DUNS: 829197503 | CAGE: 5FCT4
PHONE: 321-802-6768
EMAIL: stars3@8-koi.com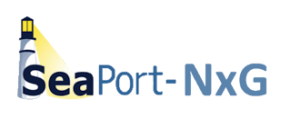 SeaPort-NxG is the Navy's electronic platform for acquiring support services in 23 functional areas including Engineering, Financial Management, and Program Management. The Navy Systems Commands (NAVSEA, NAVAIR, NAVWAR, NAVFAC, and NAVSUP), the Office of Naval Research (ONR), Military Sealift Command (MSC), and the United States Marine Corps (USMC) compete their service requirements amongst 1800+ SeaPort-NxG Indefinite Delivery Indefinite Quantity (IDIQ) multiple award contract holders.
Simply stated, SeaPort-NxG provides an efficient and effective means of contracting for professional support services and enhancing small business participation.  The Navy conducts Rolling Admissions to allow new industry partners the opportunity to participate.

OASIS and OASIS Small Business (SB) are family of 7 separate Governmentwide multiple award, Indefinite Delivery Indefinite Quantity (IDIQ) contracts that provide flexible and innovative solutions for complex professional services.
The OASIS contracts:
Provide a single solution for complex requirements
Support multiple technical disciplines and mission spaces
Support commercial and non-commercial acquisition
Support all contract types, including hybrids and cost-reimbursement, at the task order level
Allow ancillary support components, commonly referred to as Other Direct Costs (ODC), at the task order level
Have no program ceiling, a five-year base and one five-year option a benefit to long-term planning for complex program requirements
The core disciplines/scopes of the contracts include:
Program management services
Management consulting services
Logistics services
Engineering services
Scientific services
Financial services.
Additional contract features include:
Commercial and non-commercial services
CONUS and OCONUS requirements
Classified and unclassified services
Ancillary Support necessary to deliver a total solution, such as:

Labor
Materials
ODCs
Hybrid of any of the above;

Designated Best-in-Class (BIC) solution helping agencies meet their spend under management goals; and
Download this OASIS BIC profile [PDF – 196 KB].
Span 28 North American Industry Classification System (NAICS) Codes and 6 NAICS Code Exceptions under the economic subsector 541