Sheena Heitzman's SUV was packed with toys and gifts when she arrived at Cocoa Village on December 1st. She came dressed in the holiday spirit with her co-workers from 8-koi, Maidilia Rilo and Carlos Badillo, to deliver the load to the Great Brevard Toy Drop. Carlos channeled his best Santa under the Central Florida sun to show support for the Brevard County Sheriff's Office Charity. The gifts will be given to infants, children, and teens throughout Brevard who are in-need of a little cheer this Christmas season.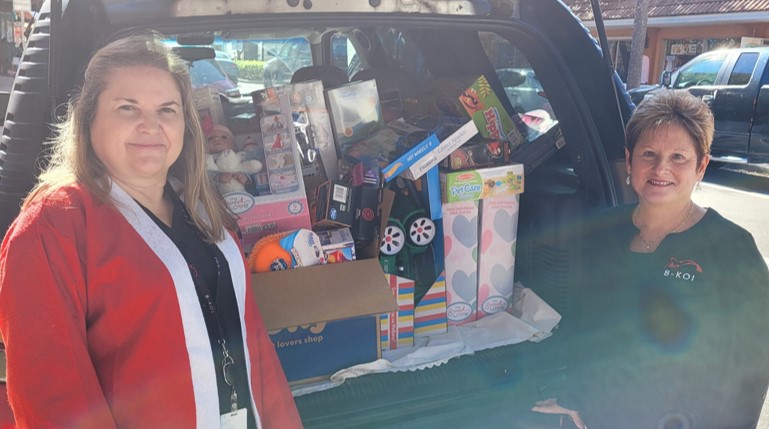 8-koi's team of elves helped to collect the toys that were donated by other employees at the company's three locations and by members of the community across Brevard. They worked to ensure that the goodies were delivered with care to the community event at Riverfront Park in time for the "Reverse Parade" to begin and follow the countywide route to pick up more toys.
"This was truly a team effort," says Carlos Badillo, 8-koi's Corporate Recruiter. "Our COO Dean Rosenquist received donations from business associates across the community and brought in a box full of toys the night before the Drop. Our engineering project coordinator Sheena did a wonderful job orchestrating the overall operation, and my fellow recruiter Maidilia was instrumental in coordinating with the Sheriff's Office and establishing our collection point at our new headquarters building in Suntree."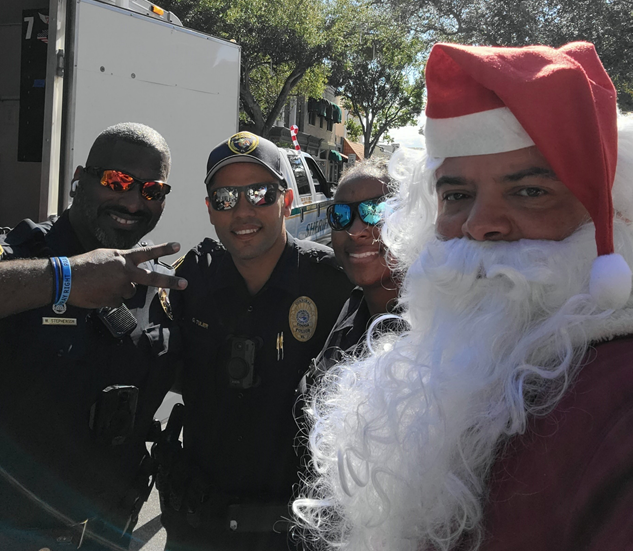 8-koi's Melbourne and Merritt Island offices also served as collection points for the donation drive that was supported as a community initiative of the Space Coast Chapter of Women in Defense. 8-koi President Inga Young serves as the 2021-22 SCWID Board President and Sheena is Past-Treasurer.
"This was a fun endeavor and gave each and every one of us far more than we contributed. It truly captured the spirit of the season and embodied our company's 'human touch' to business and to community outreach," reflects Carlos.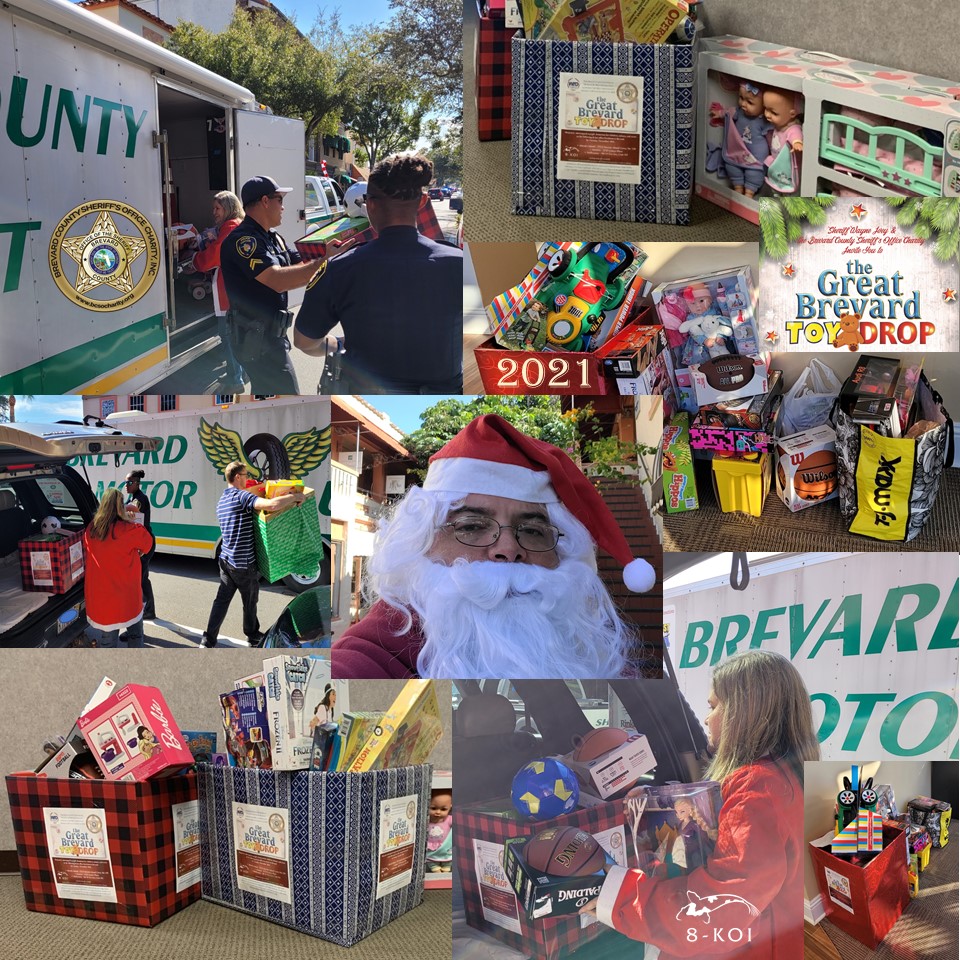 See more photos on Facebook!