The NASA Lunabotics Competition Arena is open for the first time to students after a two-year delay caused by the COVID-19 public health emergency. Designed and constructed in 2019 by 8-koi, the Lunabotics Artemis Arena at Kennedy Space Center in Florida serves as the venue for the fourth and final competition event of the year-long challenge. Lunabotics challenges college and university teams of students from across the United Sates in a full-on engineering exercise where participants receive practical experience in the full engineering lifecycle process from concept development to system closeout.
The competition that begins in September and runs through May is designed to promote and engage students in the science, technology, engineering and math, or STEM, disciplines critical to NASA's missions. This year, the on-site mining event was held on May 22-27, 2022 at the Astronauts Memorial Foundation in the Center for Space Education at KSC. View the video from this year's Robotic Mining Competition.
This Artemis Student Challenge is designed to educate college students in the application of the NASA Systems Engineering process culminating with a prototype robot. This is a two-semester program requiring students to provide a plan for project management, perform K-12 public outreach in their community targeting under-served, under-represented students, submit a systems engineering paper based on the NASA Systems Engineering Handbook and perform a Presentation and Demonstration of their project and robot.
The successful schools are then invited to the Kennedy Space Center for review, inspection and placement into the Artemis Arena to test their proof-of-concept mining robot. The off-world mining robots are tested in the arena containing a Lunar regolith simulant (BP-1) for surface motion. They are scored on the ability to mine and retrieve the icy-regolith simulant. The robots will demonstrate the technologies required for a sustainable human presence on the Moon and other off-world locations with the goal being Earth independence. See more about NASA Artemis technology.
To meet the deliverables in the construction contract awarded by the NASA Shared Services Center (NSSC), 8-koi furnished all the labor, equipment, materials, transportation and supervision within a budget of $292,957 for the planned 2020 competition.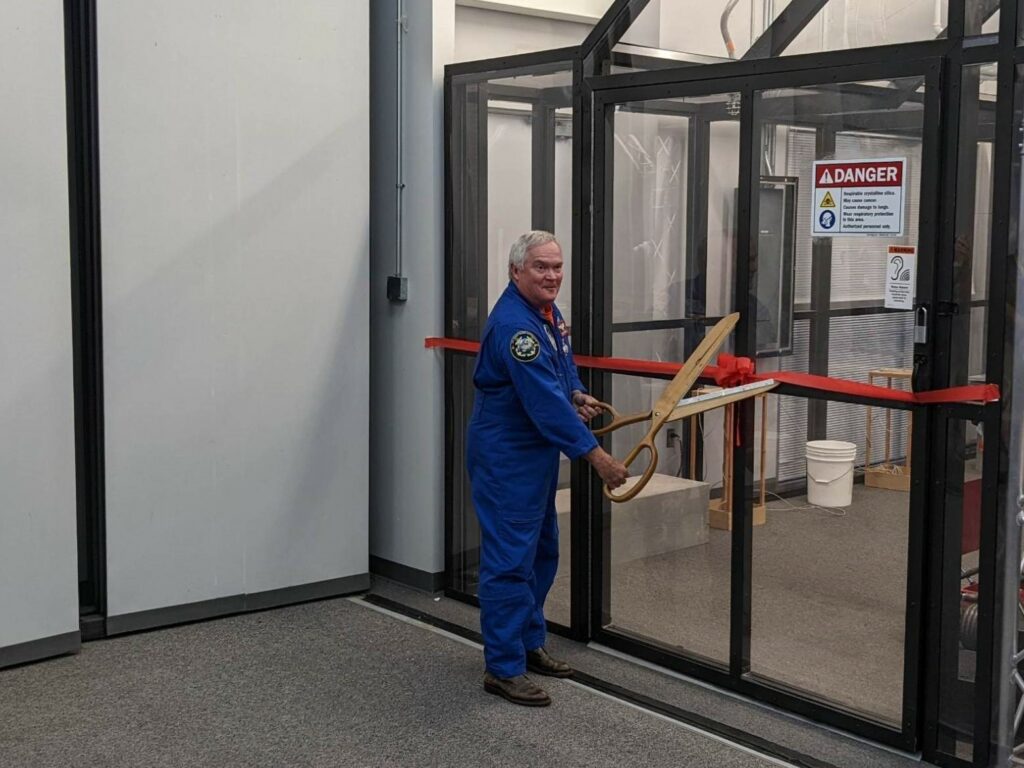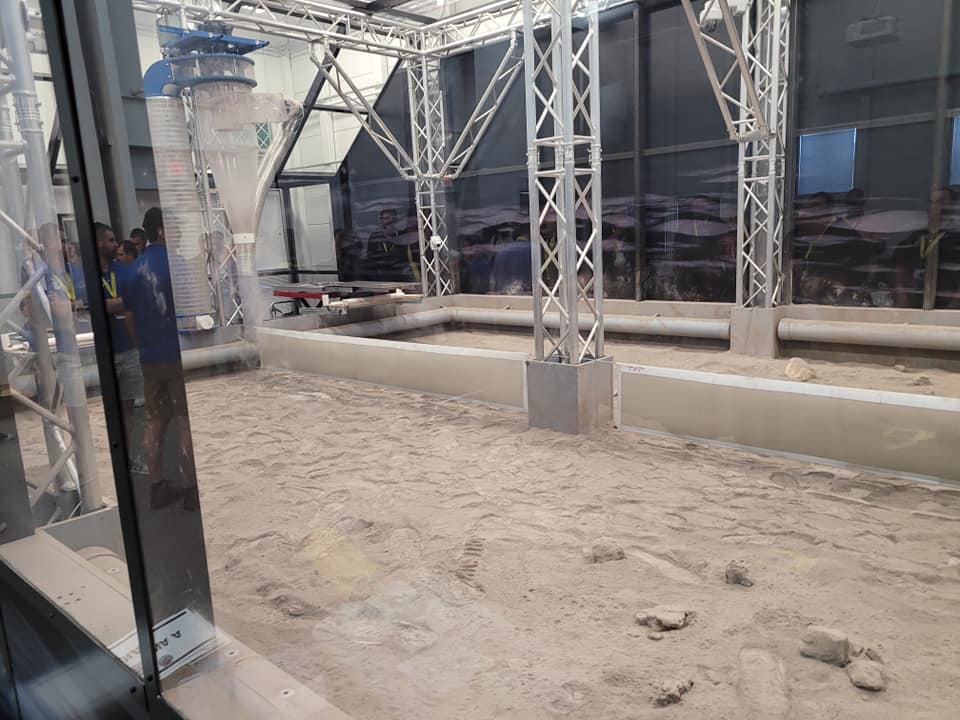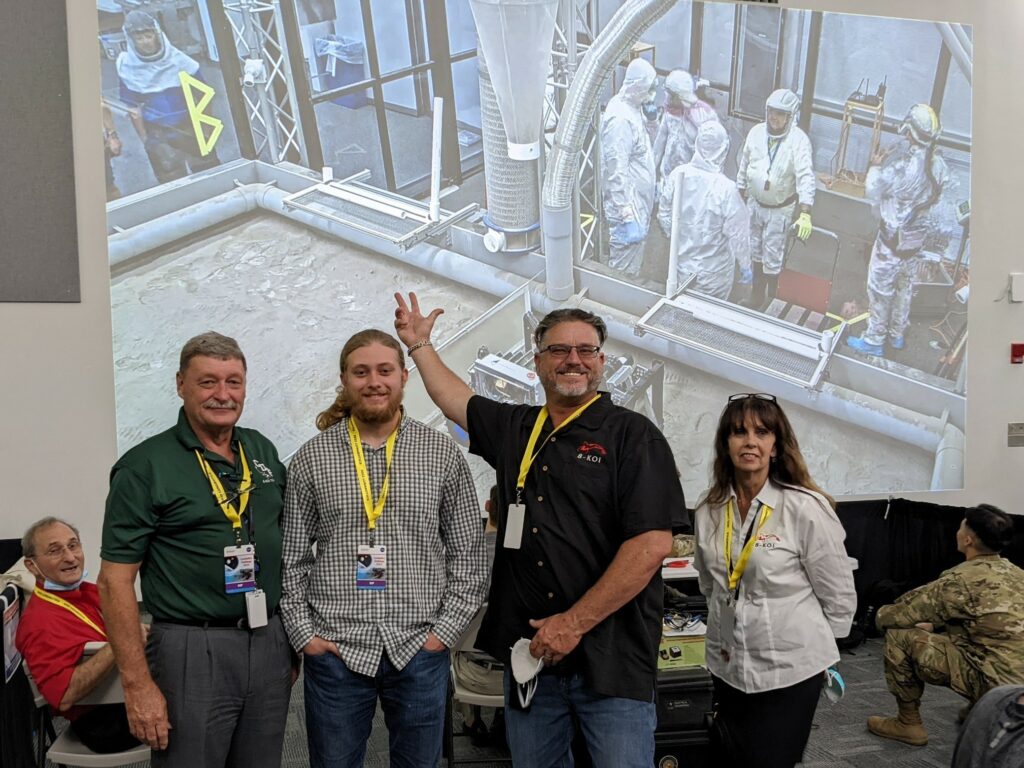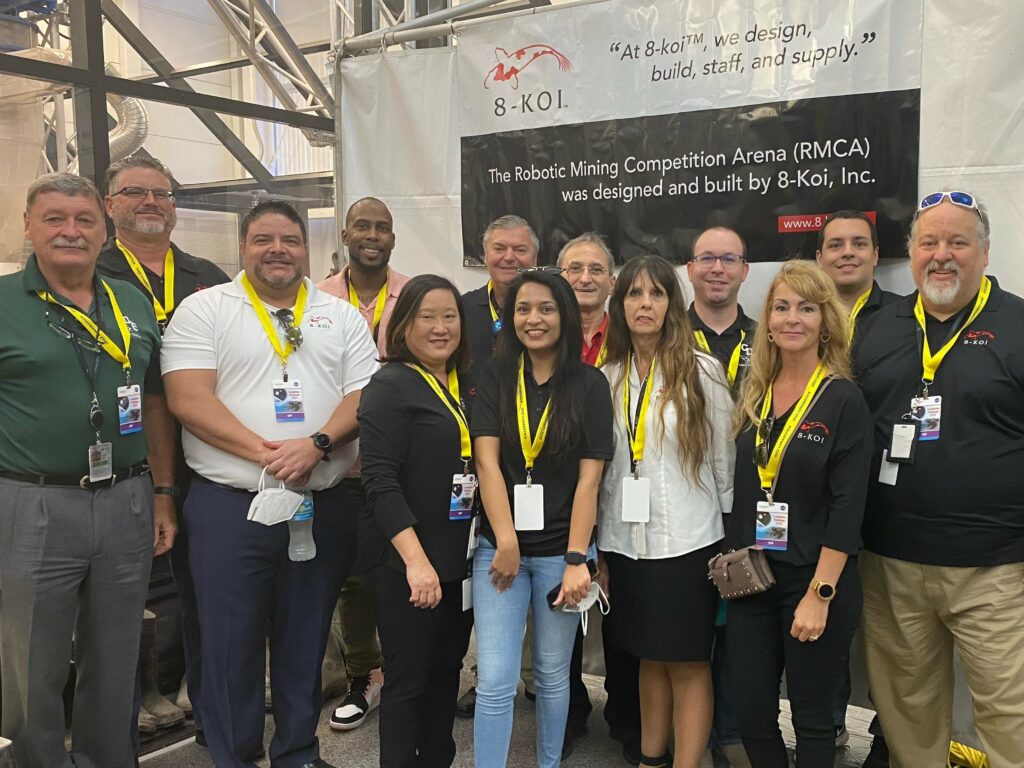 In January 2020, the Women In Defense Space Coast Chapter awarded 8-koi with the STEM Education Small Business Innovator Award for the arena's construction. See more about the company's 8a EDWOSB construction capabilities and past performance at 8-koi.com.