"My parents set a strong example for me," says 8-koi Founder and President Inga I. Young. "They emigrated from China and earned advanced degrees with scholarships that eventually led them to make careers working at NASA. They met at the University of Texas in Austin where my dad was obtaining a PhD in Electrical Engineering and my mom a Master's degree in Chemistry. I never had to pay for my education or take out a loan."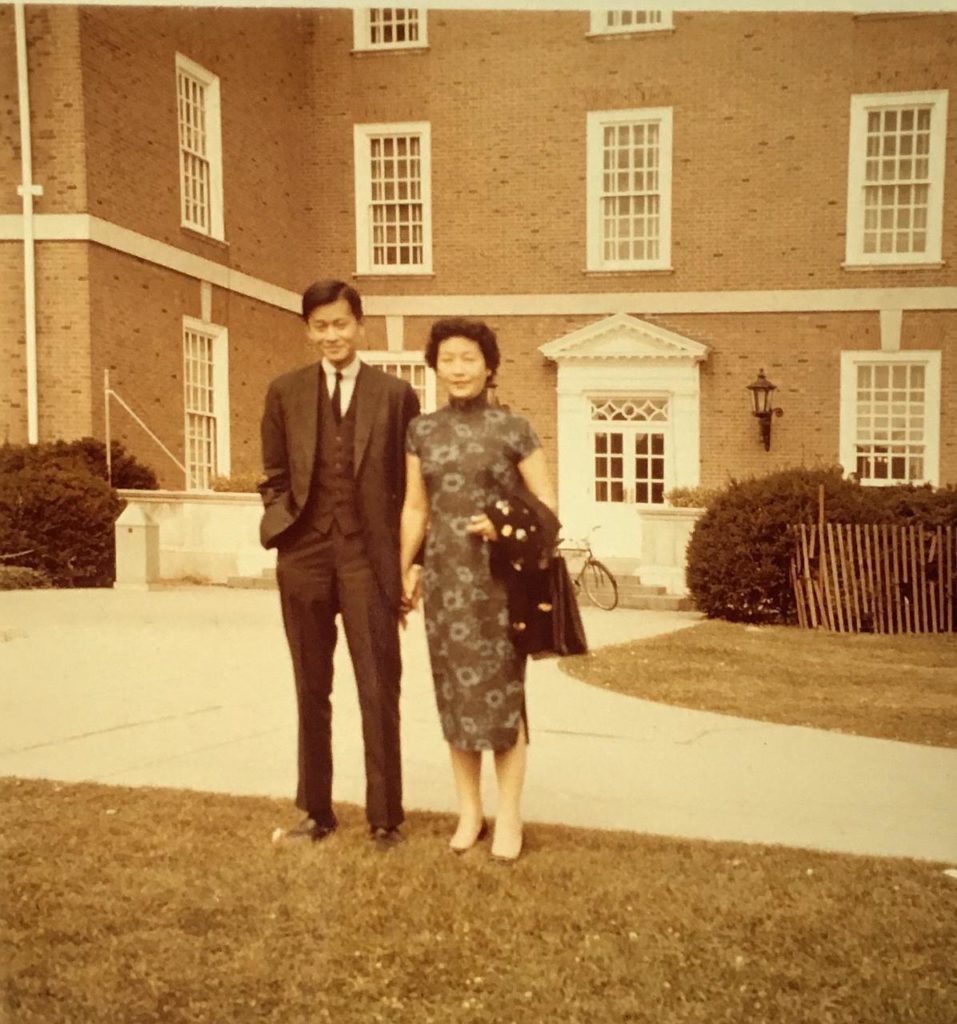 This is the premise that guides Inga in deciding to support local scholarship funds and organizations that value education on behalf of her government contracting business. In 2021, the company gave financially to no less than four college scholarship funds and contributed to other notable local non-profits providing support to students in need of educational support.
Most recently, 8-koi and wholly-owned subsidiary Cape Design Engineering Co. (CDE) donated to the Palm Beach State College and Eastern Florida State College Foundations' scholarship funds as top-tier golf tournament sponsors. The funds raised during the annual golf events go directly to students pursuing degrees in engineering, healthcare, and technical subjects. CDE and 8-koi have provided design engineering and construction services to both schools over the years.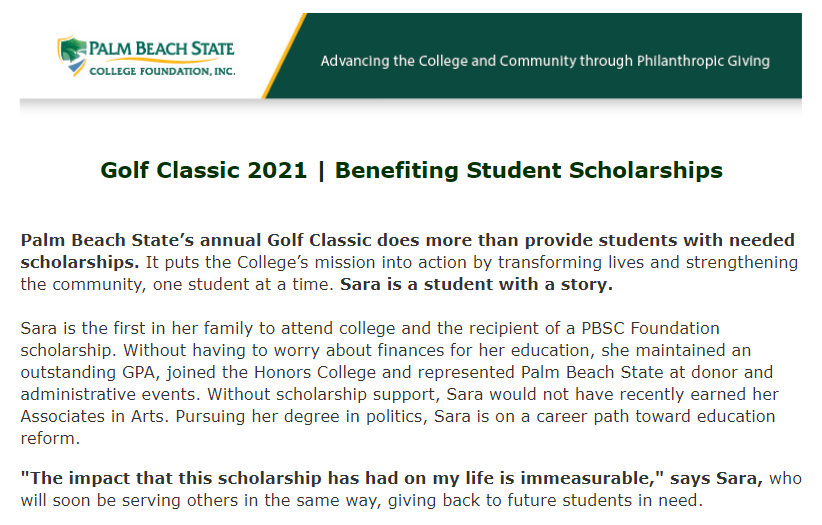 Outside of the colleges, 8-koi and CDE also made contributions to the Space Coast's Women in Defense (WID) STEM scholarship for women, and the Society of American Military Engineers (SAME) scholarship fund for aspiring engineers. Both organizations hold annual golf events as fundraisers so they can help students in their local communities advance their professional education.
"From a marketing and business development perspective, sponsoring these golf events can give us a chance to flash our logo and connect with other industry folks, but we are also thinking about recruiting and sustainability. We can only stay in business if we have a competent workforce to draw from. Reinvesting to support education in our local communities ensures that we'll have skilled employees to carry on the work over the long term."
8-koi and CDE are both headquartered in Brevard County with over half of permanent employees living and reporting to work on Florida's Space Coast. Over the years, the company has hired a dozen high school and college interns from local schools, and purchased in September a new 20,000 SF building to consolidate operations in the Suntree area. Inga Young started 8-koi in 2008 from her home office in Melbourne.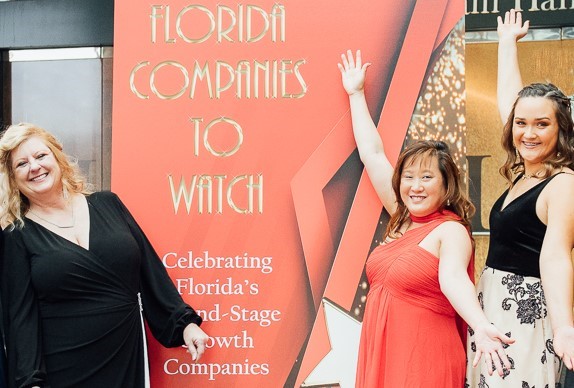 The investment is paying off beyond measure. Former 8-koi high school intern -now company accounting lead- Sirena Hendrickson is an aspiring business owner and is continuing her professional development with Inga and other mentors at weVENTURE, the award-winning Small Business Administration (SBA) Women's Business Center at Florida Tech. Sirena now looks forward to growing her own government contracting business. 8-koi has been a community sponsor of weVENTURE mentoring programs for several years, contributing to countless other Space Coast startups.
Company employees are just as enthusiastic about giving back. CDE's Engineering Project Coordinator led a school supplies drive for USO Central Florida. "It's an annual effort that reaches many military families throughout our counties," Sheena Heitzman says, "My son is a Staff Sargent in the US Army – I do it to honor his service." Employees donated fifteen backpacks full of classroom essentials for local students who are often 'the new kid' at school.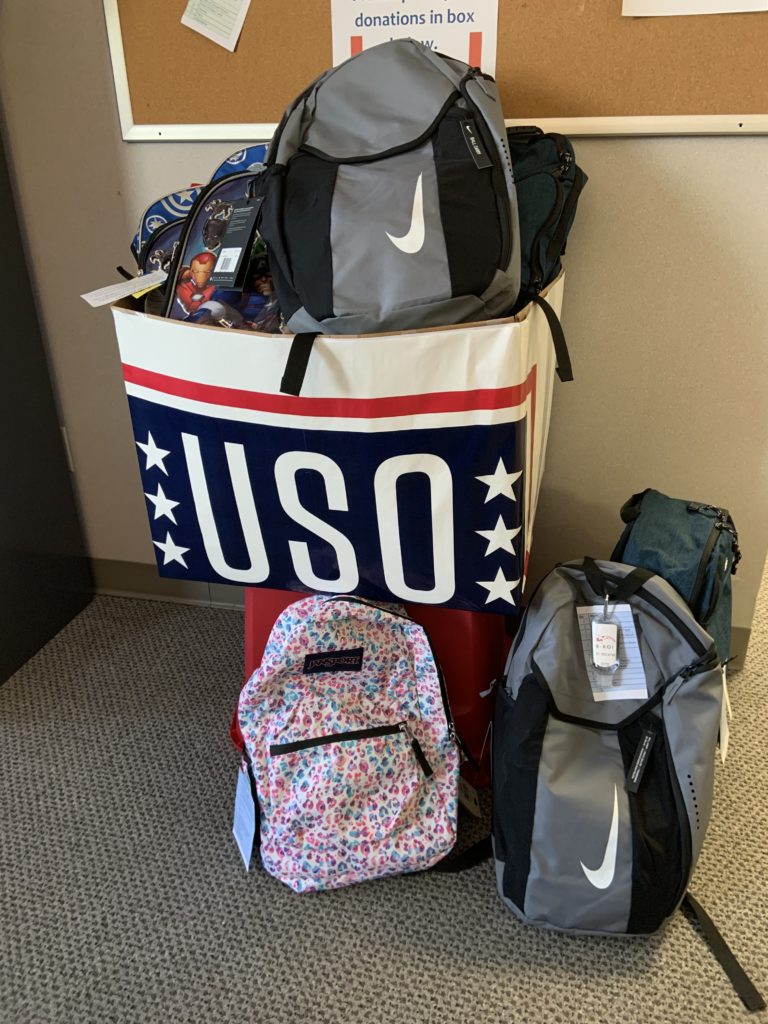 In October, 8-koi also sponsored the IAP golf tournament to benefit the United Way of Brevard. United Way uses the funds to ensure organizations like the Early Learning Coalition of Brevard, Junior Achievement and Rolling Readers can continue to deliver much-needed educational enrichment and intervention programs to thousands of Space Coast youth.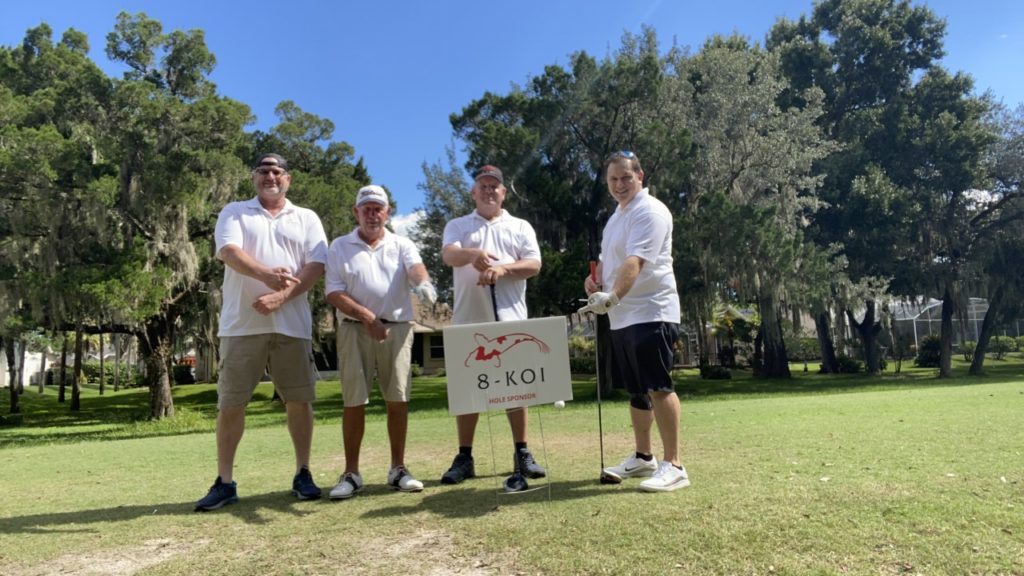 See more about 8-koi contributing PPE to local schools so students could continue their studies during the COVID-10 public health crisis.