"Often one finds one's destiny just where one hides to avoid it."

-Chinese Proverb
After years of helping other businesses succeed as a DCAA-compliant contract accountant, Inga Young was fueled by her inquisitive nature and desire to be different to start her own company, one where she could do better than others and offer an easier and more efficient option to the government.
She reflected in her thoughts about the start of her entrepreneurial journey while enjoying the peaceful company of gracefully swimming fish at her favorite koi pond. In watching the fluid motion of the koi in quiet surroundings, Inga was inspired to dive-in to the next chapter in her life.
8-koi was born on the auspicious date of August 8, 2008 with the goal to perform more cost-effectively across multiple disciplines with consistent quality-driven results. In the company's name and logo, the number 8 represents the cyclic nature of systems. The koi fish represents embracing adversity through persistent focus on positive outcomes.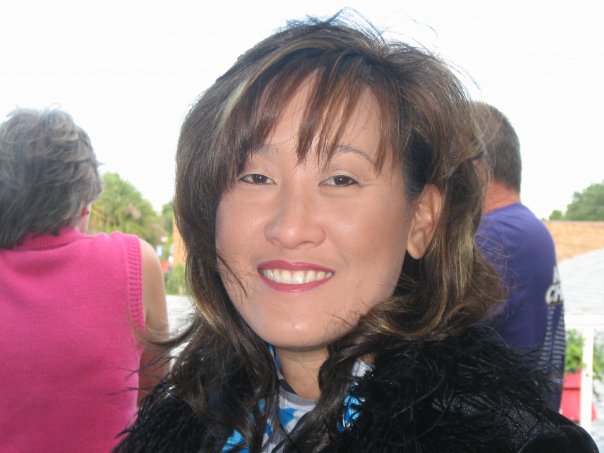 Now, in 2022, Inga's koi pond ruminations from fourteen years ago have manifested into a competitive venture that employs nearly 200 people across 10 states and delivers on multi-million-dollar contracts to public agencies and private industry. With the acquisition of Cape Design Engineering Co. in 2019 as a wholly-owned subsidiary, 8-koi take pride in upholding the corporate values of passion, excellence, dependability, and thoughtfulness to design, build, staff, and supply.
8-koi's current capabilities of design engineering, construction, technical services, and healthcare have resulted from Inga's tenacity and ability to lead effective teams. A lifelong learner by nature, Inga has embraced her role as a business leader by maintaining a 'human touch' and treating people as her most valuable asset.
"The Space Coast and Brevard County have been my home all my life. I am grateful to be in a position to give back by providing the same educational and employment opportunities that were given to me as a first generation American," says Inga.
Please join us in celebrating 8-koi's 14th Anniversary on August 8, 2022, and enjoy this glimpse into Inga's inspiration for creating a company that delivers 'full-spectrum contracting solutions with a human touch.'